October 26-28, 2019 | Bahcesehir University South Campus, Istanbul, Turkey

2019 The 3rd International Conference on Advances in Artificial Intelligence (ICAAI 2019) was held in Bahcesehir University South Campus, Istanbul, Turkey during October 26-28, 2019 successfully. It's co-organized by Bahcesehir University, Turkey, Science and Engineering Institute, USA, supported by Staffordshire University, UK, The University of West of England, UK etc.
This conference program is highlighted by two Keynote Speakers: Prof. Jaap van den Herik, Leiden University, the Netherlands, the Fellow of the European AI community (EurAI); Prof. John MacIntyre, University of Sunderland, UK; and one Plenary Speaker Prof. Nafiz Arica
Bahcesehir University, Turkey. Special appreciation extends to our distinguished speakers and all committee members.
Proceedings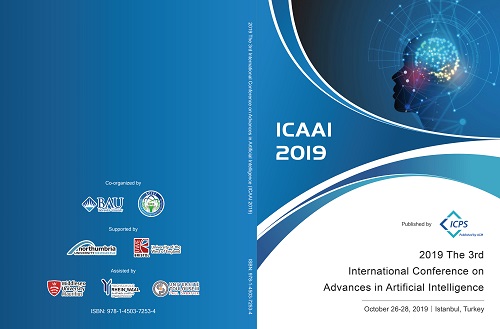 ACM Conference Proceedings
ISBN: 978-1-4503-7253-4
Online Conf. Conf.: https://dl.acm.org/doi/proceedings/10.1145/3369114
Index Information

| | |
| --- | --- |
| * EI Compendex | * SCOPUS INDEX |
About Sessions

During the conference. 6 sessions are held. There are:
Session 1- Algorithm Design and Soft Computing
Session 2- Data Analysis and Calculation
Session 3- Intelligent Robots and Artificial Intelligence
Session 4- Modern Information Technology and Application
Session 5- Image Processing
Session 6- Computer Network and Information Communication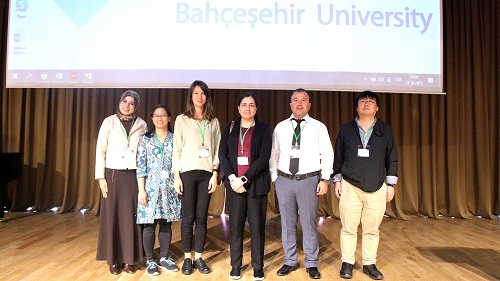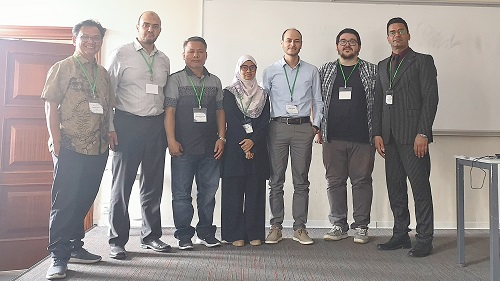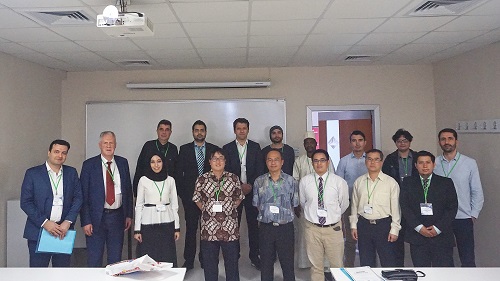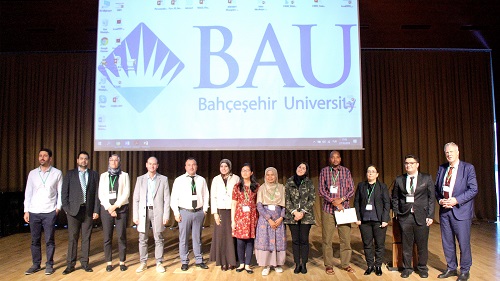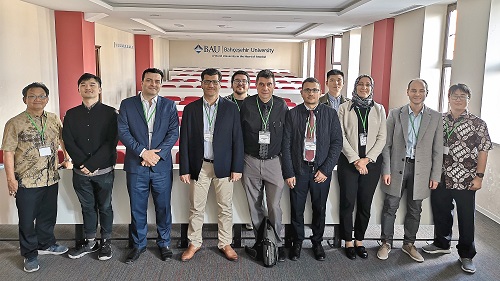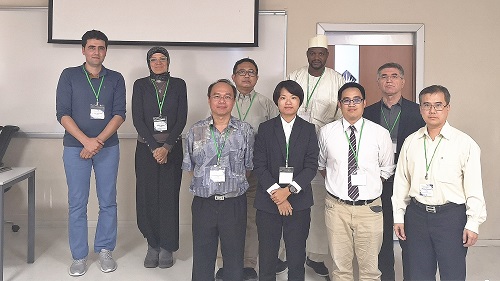 Excellent Presenters

One best presentation were selected from each session, evaluated from: originality; applicability; technical Merit; qualities of PPT; English. They were awarded the certificate after the finish of sessions. They are:
Ms. Dina Stefani, Universitas Pelita Harapan, Indonesia;
Mr. Samir Sellami, University of Constantine 2 - Abdelhamid Mehri, Algeria;
Ms. Bushra Alhijawi, Princess Sumaya University for Technology, Jordan
Ms. Livia Andriana Lohanda, Universitas Pelita Harapan, Indonesia
Mr. Muhammad Ather Iqbal Hussain, Donghua University, China
Mr. Safa M. Gasser, Arab Academy for Science, Technology and Maritime Transport, Egypt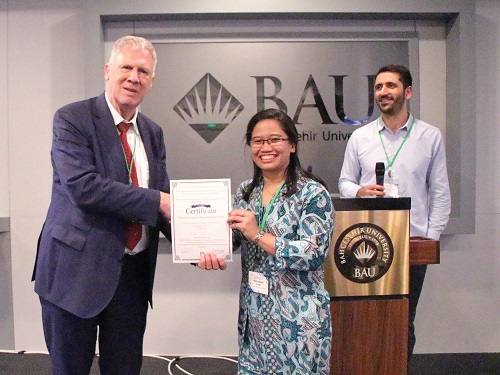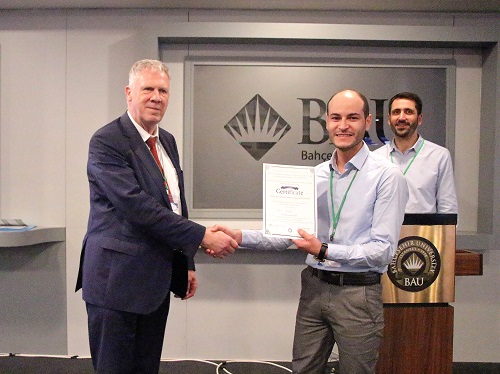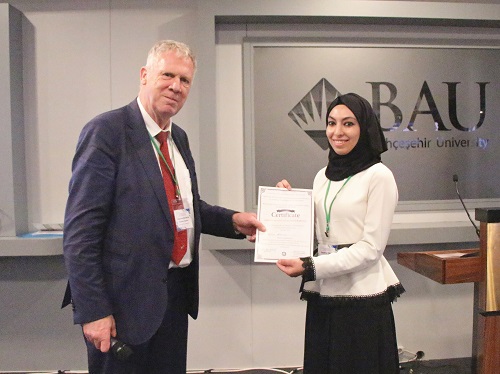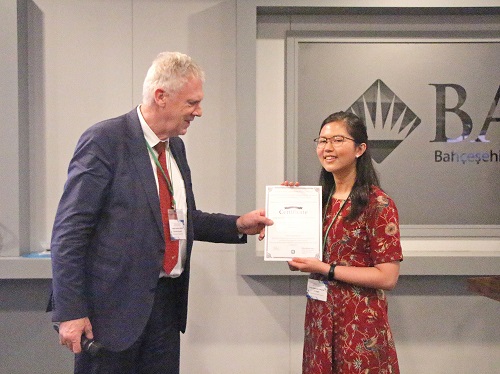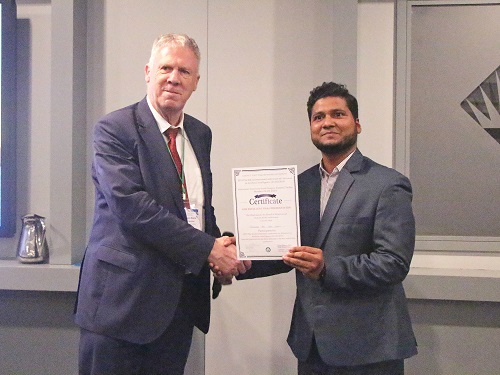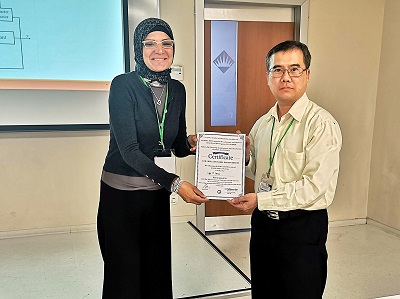 Lab Visit

After the conference, all attendees visit the Big Data Research and Development Center, Cyber Security Center, Stanford Robotics Laboratory, Blockchain Center, Image Processing Laboratory, Microprocessors Laboratory.