November 13-15, 2020 | Online Conference

2020 The 4th International Conference on Advances in Artificial Intelligence (ICAAI 2020) was held via online during Nov. 13-15, 2020 successfully for COVID-19 epidemic spreading. It is co-organized by Staffordshire University, UK, QAHE at Northumbria University London Campus, UK, Science and Engineering Institute, USA, and Bubo.AI.

This conference program is highlighted by four Keynote Speakers: Prof. Hayato Yamana, Waseda University, Japan; Prof. Tok Wang Ling, National University of Singapore, Singapore; Prof. Sergei Gorlatch, University of Muenster, Germany; Prof. Adrian Hopgood, University of Portsmouth, UK; One plenary speaker, Prof. Prof. Qinmin Yang, Zhejiang University, China; One invite speaker, Prof. Su-Cheng Haw, Multimedia University, Malaysia; And an industrial session was held at the same time chaired by Prof. Huseyin Seker, Staffordshire University, UK and Furkan Tektas, Data Scientist, Bubo.AI, UK


After several rounds of review procedure, the program committee accepted those papers to be published in conference proceedings.
Proceedings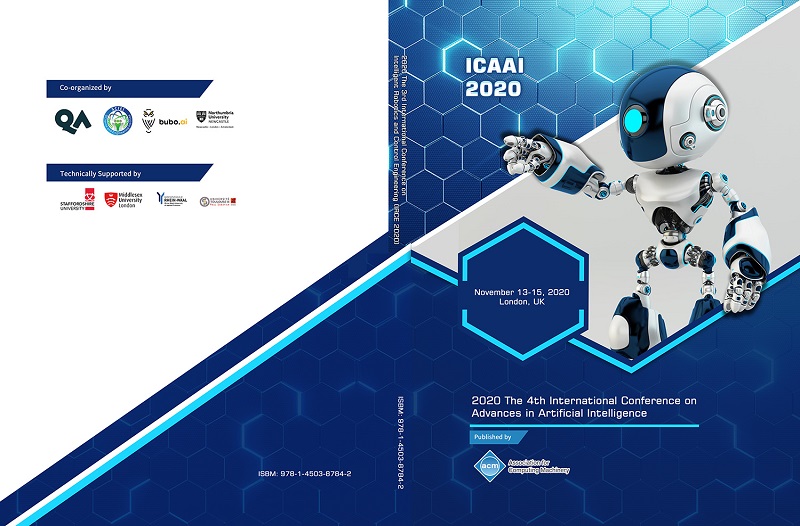 ACM Conference Proceedings
ISBN: 978-1-4503-8784-2
Online: http://dl.acm.org/citation.cfm?id=3441417
Index Information

* EI Compendex Index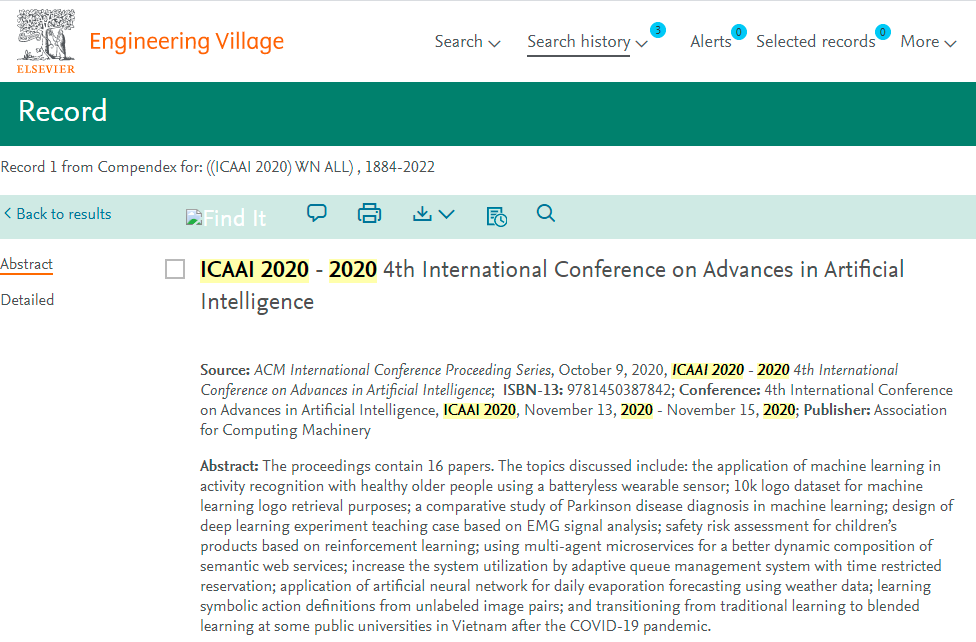 * SCOPUS Index: